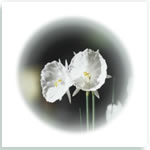 The botanical name of the daffodil is Narcissus.
The daffodil is one of the most popular bulbs because of its persistence in flowering each year, with little or no care. It tolerates a wide range of soils, and can be planted in semi-shade to full sun.
It is a large genus with varieties from tiny miniatures to forms with flowers 10cm (4") across on tall stems and a range of colours in pink, white, orange, green and all shades of yellow.
They are native to Asia , China , England , Europe , Northern Africa , Portugal and Spain .
Daffodils are divided into the following category divisions:
Trumpet Daffodils (eg: King Alfred & Mount Hood )
Large cupped (eg: Fortune & Rouge)
Small cupped (eg: Chungking )
Double (eg: Manly & Tahiti)
Triandrus species & cultivars (eg: Silver Chimes & Thalia)
Cyclamineus species & cultivars (eg: February Gold & Tete a Tete)
Jonquilla species & cultivars (eg: Cherie)
Tazetta species & cultivars (eg: Cragford & Paperwhite)
Poeticus species & cultivars (eg: Poeticus & Princess Irene)
Narcissus species not previously mentioned (eg: Bulbocodium & Viridiflorus)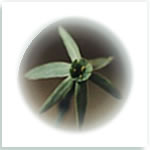 Growing tips




A

ll soil types are suitable; however for best results dig in some humus and plant in a well drained position, as they dislike 'wet feet'.


Most positions in the garden are suitable, as they tolerate semi-shade to full sun. I recommend full sun for the Bulbocodium sp (hoop petticoat daffodils)

The majority of daffodils survive on natural rainfall and don't need summer watering, although several of the species from summer rainfall regions (eg. Viridiflorus) require some watering.



My Collection of Daffodils
Accent
Agnes Webster
Andalusia
Angels whisper
Arctic
assoanus
Bambi
Beryl
Bezza Babe
Burma

Bulbocodium cultivars and species:

Atlas form
cantabricus
Fyno
mesalanticus
Nylon
serotinus
Smarple
Tarlatan
campenelle plenus
campenelle
canaliculatus
Cassata
Cazz
Centannees
Charity May
Cherie
Cordabersis
Crescendo
cuatrecasii
Curl
Cyclatraz
Deli Ray
Dickcissel
Dolly Mollinger
Double Trumpet
Easter Dawn
Elizabeth Jane
February Gold
February Silver
Firstfrost
Flower Drift
Fortissimo
Foible
Gay Glorious
Geranium
Gipsy Queen
Glenfarclas
Glowing Red
Golden Goblet
Goldie
Gold Sprite
gracillis
Grand Hostess
Hawera
Home Fires
Ice King
Icewings
Jack Snipe
Jetfire
Johan Strauss
Juanita

jonquilla cultivars and species:

Baby Star
Erlicheer
Grand Monarch
jonquilla spp
spp.double&tazetta
tazetta italicus
jonqulla Soiel D'or
Lark
Lemon Beauty
Liberty Bells
Little Gem
Mabel Taylor
Manly
Melva's
Minnow
Moneymaker
Moon Fairies
Mount Hood
My Word
Noelle
pachybulbous
Paperwhite
Peeping Tom
Pencrebar

poeticus cultivars and species:

poeticus spp
Precision
Princess Irene
recurvus
Quail
Ra
Replete
requienii
Rhapsody
Rip van Winkle
Roger
Rosetta
Rouge

romieuxii cultivars and species:

romieuxii spp.
albidus
Julia Jane
Treble Chance
Scallywag
Serola
Shirley Anne
Silver Chimes
Slip
Snowball
Snowski
Soestdijk
Spellbinder
Spida
Sundial
Tahiti
Tete a Tete
Thalia
The Little Gentleman
Titania x cyclatraz
triandrus April Tears
triandrus Petrel
triandrus Tresamble
Tuesdays Child
viridiflorus
Waynes mini double
Wee Bee
White Lion
White Marvel
Xertes
Xit