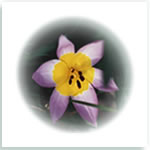 This section includes bulbs and perennials from my collection that are not categorised into the other pages. In this section you will find plants that are suitable for any part of the garden; from moist shade to open full sun areas that bake in the summer heat. The trick is to pick the plant that suits the position where you want a plant.
These plants require a varied range of growing conditions, and I have found that ascertaining a plant's growing requirements in its 'native' region/country gives the gardener many hints for its successful cultivation. Contact me for gardening advice, or the internet and good gardening books can supply this information.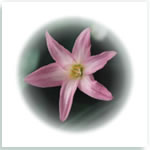 Most plants have a range of tolerance in their growing requirements, and by taking advantage of this the gardener can create a tapestry of colour and form. You will find many plants from different areas and climatic conditions happily growing in Australian gardens, each providing interest and enjoyment in the large range of colour in their flowers and foliage.
In order to grow some of these plants in our much harsher climate, we need to recreate an approximation of these conditions, rather than just plant it and hope for the best. An example of this is the Lily of the Valley.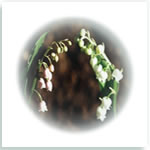 Lily of the Valley ( Convallaria ) has a reputation for being hard to grow. It is a native of the moist, deciduous woodlands of Europe where its runners spread under the rich, deep layers of leaf litter. Plant in a rich shady spot in the garden that can be kept moist during the hot summer months, ideally under some deciduous trees.
My Collection of Other Bulbs & Perennials
A
Allium:
| | |
| --- | --- |
| Christophii | |

Alstroemeria:
| | | |
| --- | --- | --- |
| pulchella | pulchella variegata | |

Amorphophallus:
| | | | | |
| --- | --- | --- | --- | --- |
| albus | bulbifer | konjac | paeoniifolius | |

Anthericum:
| | |
| --- | --- |
| Anthericum | |

Arisarum: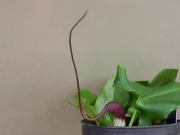 proboscidium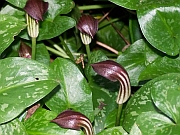 vulgare

Arisaema:
| | | | |
| --- | --- | --- | --- |
| bogneri | candidissimum | consanguineum spp | consanguineum |
| flavum | franchettianum | ringins | sikokianum |
| speciosum | taiwanense | tortuosum | triphyllum |